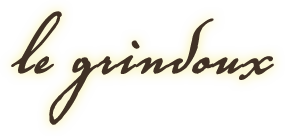 By Air: To Bordeaux, then by car to Castillonnès (approx. 2 hours)
There is also a small airport 20 minutes away at Bergerac (Roumanière) which is served mainly by European discount airlines such as Flybe, RyanAir and Transavia. Car rentals are also available at Bergerac airport.
By Train: TGV service from Paris to Bordeaux takes about 3 1/2 hours and is extremely civilized. From Bordeaux you can catch a regular SNCF train to Bergerac, (where there is an EuropeCar) which is 20 minutes by car from le Grindoux.
By Car: The drive to the Lot-et-Garonne from Paris is a very long one (around 7 hours plus traffic) and is not recommended for a single day's journey.
A good road map is essential for traveling by car in the French countryside. There are maps available at the house.