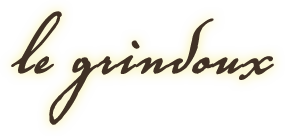 There are many different kinds of activities in the immediate area. Do not hesitate to go into the tourism office in Castillonnès (or in any town), where there is always someone ready to help (who speaks English), as well as numerous pamphlets and fliers on what's happening during your visit.
Chateaux:
Chateau Monbazillac winery is open for touring and there is a beautiful view of the Bergerac valley from the grounds.
Chateau Lanquais is one of the only furnished castles in France, with a very intriguing (and sinister) history.
Chateau de Biron serves as an architectural record of the last few centuries; different wings were added on in the architectural style of each era.
Chateau de Duras, is a large castle with a commanding view of the Duras valley. Go into town afterwards and taste the wines of the region (pays de Duras).
Museums, prehistoric cave paintings,
and working farms:
"Les grottes" along the Dordogne river (Font de Gaume, Lascaux) are well worth seeing.
The National Prehistoric Museum in Les Eyzies, has an extensive collection of early tools, jewelry, stuffed and mounted megafauna, videos showing how troglodytes made weapons, etc.
Le Chaudron Magique in Brugnac is a working organic farm featuring angora goats. Tour the animal pens, pet and feed the goats, see a goat cheese making demonstration and give the kids (baby goats) a bottle. This is a great children's outing.
Markets & vineyards:
Hill top bastide villages are the norm rather than an exception, and often host a weekly farmers market where you can pick up some specialties of the region or wander around and visit the local shops. An evening visit is fun as well for a celebration of music or local traditional festival.
There are many vineyards in the region that you may wish to visit and tour. Often it's best to call ahead and make a reservation. However, a visit to one of the many farmers markets in the region may land you a personal invitation from one of the vintners to come visit his vineyard to see the process and sample their wines.
Swimming, boating & horse backriding:
There is a swimming lake in Lougratte, where there are also "pedalo" (pedal boats) to rent. Lots of canoeing opportunities on the Lot or Dordogne rivers and "gabarre" (barge) rides in Bergerac. Nearest stables for horse riding are Ecuries St Martin at Serignac-Peboudou, La Cavale near Issigeac, both ten minutes drive from Casti.
Walks & cycling:
A nice walk is to drive to the cemetery on the way into town, park the car, and walk along the quieter "C" (commune-maintained) road for as long as you like. If you are more adventurous, there are pilgrimage trails ("randonnees") criss-crossing the countryside.
To enjoy the miles and miles of quiet rolling country roads spreading in all directions from the property, serious cyclists may want to bring along their own bicycles or bike rentals are available nearby. These roads make for peaceful rides and the occasional passing car or farm equipment are for the most part mindful of sharing the road. Many of the visits to castles and surrounding sites can be made on your bike.
Also, the Tour de France changes its route every year as it circles the country. It has come quite close in recent years which makes for a fun day trip to catch the spectacle of the passing peloton and all the celebration that goes along with it. The route is closed a few hours before the riders come through but open for cyclists and spectators to enjoy.
Recommended reading:
Southwest France - Insight Guide - Discovery Channel
Dordogne, Lot and Bordeaux> - Cadogan Guides
Three Rivers of France by Freda White
Dordogne & Southwest France (Eyewitness Travel Guide)
A Little Tour In France by Henry James
Discovering the Villages of France by Michael Busselle
La Belle Season by Patricia Atkinson
Recommended links:
http://www.europa47.org/anglais/index.htm
http://www.southofthedordogne.com/townscastillonnes.php
http://www.terroir-france.com/wine/wines_southwest.htm